Welcome to the Legacy Fleet Wikia
Edit
The Legacy Fleet trilogy, by Nick Webb, is a bestselling space opera series on Amazon. This wiki is for authors and fans to coordinate their work as they write additional stories in this world.
The Legacy Fleet
Edit
Earth and its colonies are under attack. Billions die. Dozens of worlds fall. Society is on the brink of collapse. The Swarm—returning after seventy-five years of dormancy, cuts through our fleets and defenses like straw, infiltrates up to the highest levels of our government, and shows mercy to none. But heroes rise up to face them. Captain Granger, aboard the ancient ISS Constitution, leads his old ship to a stunning victory in orbit over a ravaged Earth. But the battle has only begun. Come tell the stories of the other heroes, the stories of the worlds that fell, the worlds that overcame, the sacrifices, the battles, the villains,and the intrigue in the greatest threat humanity has ever known.
Latest activity
Edit
Photos and videos are a great way to add visuals to your wiki. Find videos about your topic by exploring Wikia's Video Library.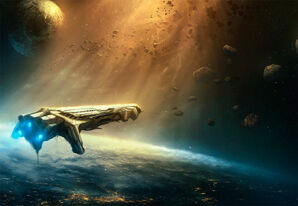 Community content is available under
CC-BY-SA
unless otherwise noted.